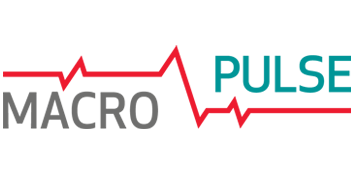 Retail sales data surpasses expectations
According to the GUS data published today, nominal retail sales growth in enterprises employing more than 9 people rose by 3.6% YoY in September, up from 3.1% in August, exceeding the market consensus (3.1%) and falling below our forecast (4.0%). Adjusted for seasonal factors, retail sales at constant prices expanded by 2.2% MoM in September, marking the fourth consecutive month of growth. Retail sales growth at constant prices increased from -2.7% YoY in August to -0.3% in September, reaching its highest level since January 2023.
Base effects and low fuel prices support sales
The acceleration in real retail sales growth from August to September was primarily driven by an increase in fuel sales, contributing an additional 2 percentage points. This tendency is partly attributable to last year's low base effects as September 2022 saw a 10% MoM decline in real fuel sales, following the end of the summer price promotion at Orlen stations. Favourable movements in fuel prices in recent weeks further supported fuel sales in September 2023. According to GUS, fuel prices fell by 3.1% between August and September 2023.
Nevertheless, even after excluding these effects, our estimated rate of core sales (total sales excluding fuels) has been trending upward in recent months. The September rise in annual real retail sales was broad-based, fuelled by the steady growth of the real wage fund (see MACROpulse of 19/10/2023) and improving consumer sentiment (the Leading Consumer Confidence Index reached its highest level since September 2021).
Q3 to see rising annual consumption
Today's data supports our scenario that waning effects of last year's high base, due to the influx of refugees from Ukraine, coupled with an anticipated further rise in the real growth of the wage fund, will lead to a sustained increase in the annual sales growth rate at constant prices in the upcoming months. Consequently, we believe that the pace of real retail sales will surpass zero in October for the first time since January 2023. This data supports our forecast of a significant Q3 consumption growth surge to 0.2% YoY, up from -2.7% in Q2.
In our opinion, September is slightly positive for the PLN exchange rate and Polish bond yields.