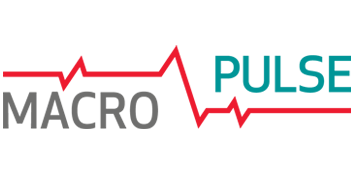 Retail sales data below expectations
In accordance with the GUS data published today, nominal retail sales reported by businesses having more than 9 employees went up by 16.9% YoY in December comparing to a 21.2% growth in November, running markedly below the market consensus (18.5%) and our forecast (20.3%). Retail sales in constant prices grew by 8.0% YoY in December vs. 12.1% in November. Seasonally-adjusted retail sales in constant prices shrank by 3.4% MoM in December, which means that they were 3.0% higher comparing to February 2020, which was the last month when the sales were not materially affected by the pandemic.
Slowdown in retail sales seen across many categories
Sales growth in December slowed down in all categories except for "pharmaceutical products, beauty products, orthopaedic equipment". The slowdown in general resulted from several factors. First of all, sales in November 2021 were boosted by early Christmas shopping. The sales could also have been supported by the growing popularity of the so-called "Black Friday" shopping, with Black Friday falling on 26 November 2021. When the effect faded, it led to a decrease in the sales growth rate between November and December. Secondly, in November 2020, shopping malls were closed most of the time, which resulted in the accumulation of purchases in early December 2020 (pent-up demand release). Therefore, the retail sales growth slowed down in December 2021 due to high base effects. Thirdly, consumer sentiment deteriorated significantly between November and December 2021, which had a negative impact on the propensity to consume and the turnover in the retail trade. Retail sales growth in December was also curbed by the COVID-19 pandemic, but its impact was partly compensated by the customers' shift towards online shopping. In accordance with the GUS data, the share of total online sales in December 2021 was historically high and stood at 10.2%.
We believe that the retail sales dynamics will increase in January 2022 with the fading of the statistical effects mentioned above. A low base effect will also be driving the sales growth up: shopping malls were closed in January 2021 due to restrictions imposed at that time. However, it needs to be remembered that the potential for a strong sales growth is limited due to a deteriorating epidemiological situation and poor consumer sentiment.
Strong fourth quarter of 2021
Today's data on retail sales combined with last week's industrial production and construction and assembly production data (see MACROpulse of 21/01/2022) do not change our forecast, in which Polish GDP in Q4 2021 increased by 7.0% YoY comparing to an 5.3% increase in Q3 2021. Today's data is slightly negative for the PLN and yields on Polish bonds.