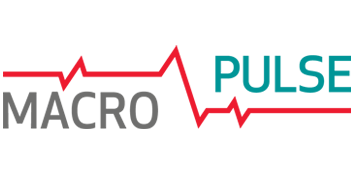 Final data on GDP in line with the flash estimate
In accordance with the final estimate published by the GUS, Polish GDP increased by 7.3% YoY in Q4 2021 comparing to a 5.3% growth in Q3, in line with the GUS flash estimate. Seasonally adjusted GDP increased by 1.7% QoQ in Q4 comparing to +2.3% QoQ in Q3. This means that seasonally adjusted GDP in Q4 2021 was 5.0% higher than in Q4 2019, i.e. before the COVID-19 pandemic.
Domestic demand supports GDP growth
The GDP growth structure published today is consistent with our estimate based on the economic growth data for the entire 2021 (see MACROpulse of 31/01/2022). With the contribution of 3.9 pp, private consumption was the main driver of economic growth in Q4 2021. Consumption growth rate increased from 4.7% YoY in Q3 2021 to 7.9% in Q4. Consumption was driven up by a favourable situation in the labour market, including in particular by a strong growth in nominal wages, and also by low base effects connected with restrictions (including those adopted in Q4 2020). Economic growth in Q4 2021 was also boosted by investments, which accelerated from 9.3% YoY in Q3 to 17.7% YoY in Q4. As a result, the contribution of investments to GDP growth increased from 1.5 pp in Q3 to 2.5 pp in Q4. In the structure of economic growth in Q4 2021, the contribution of inventory growth (4.2 pp vs. 3.7 pp in Q3) is particularly noteworthy. The growth was the highest in the recorded history. For more detailed information on trends connected with a quick increase in inventories in the previous quarters, see our MACROmap of 21/02/2022.
Stronger imports reduced the contribution of net exports towards the growth
Data on exports and imports in Q4 2021 provided the only new information comparing to the previous month. Imports growth slowed down from 15.2% YoY in Q3 to 13.2% in Q4, while exports growth shrank from 8.6% YoY in Q3 to 6.0% in Q4. Disruptions of global supply chains were curbing the exports growth, while a quick growth in consumption, investments and inventories supported imports. Consequently, a contribution of net exports stood at -3.2 pp in Q4 vs. -2.7 pp in Q3, and was the main factor curbing the recovery in Q4 2021.
War in Ukraine as main risk factor for economic growth
Rapid economic growth in Q4 2021 will boost the average annual GDP growth in 2022 due to the so-called carry-over effect. Nonetheless, the development of the situation at the war in Ukraine are currently the main factor impacting the outlook for economic growth in Poland. Our revised macroeconomic scenario will be presented in the next MACROmap on 7/03/2022.
Today's GDP data is neutral for the PLN and the yields on Polish bonds.