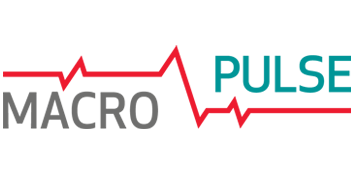 Surprisingly strong growth of industrial production
In accordance with the Polish Central Statistical Office's (GUS) data, the dynamics of sold production of industry in enterprises employing more than 9 people increased to 4.9% YoY in February vs. 1.1% in January 2019, running significantly above the market consensus (1.6%) and our forecast (1.8%). The main factor behind the increase in the industrial production dynamics between January and February was the statistical effect in the form of a favourable difference in the number of working days (in January 2020 the number of working days was 1 day lower from 2019 while in February 2020 it was the same as the year before). The higher production dynamics resulted also from last year's low base effects in some categories. Seasonally adjusted industrial production rose by 1.3% MoM.
Warm winter supported production for construction needs
Especially noteworthy in the data structure are high production dynamics in segments responsible for the supply of raw materials and consumables used in construction projects, i.e. "manufacture of coke and refined petroleum products", "manufacturing of other non-metallic products", "manufacture of rubber and plastic products" and "manufacture of metal products". In the light of the ending cycle in public investments, such production structure is quite astonishing. In our view, the reason for continuingly high production dynamics in these branches was an exceptionally warm winter which enabled to conduct construction works.
The export-oriented branches, namely "other transport equipment", "electrical equipment", and "furniture", also recorded relatively high production dynamics, which is a surprise in the context of the slowdown of economic growth observed in Poland's major trade partners (Germany and the Eurozone), contributing to a marked decrease in demand for Polish exports.
Last such production
The February better-than-expected data on industrial production refer to a different reality from the one we are dealing with now, i.e. to the times before the outbreak of the coronavirus epidemic. The economic shock related to COVID-19, due to broken supply chains and multiplier effects, will contribute, in our view, to a marked decline in production in subsequent months. An additional downside risk to production in the next few months is the restoration of borders, including the EU border, which has deepened the disturbances in the supply chains. We thus see a substantial downside risk to our forecast of economic growth, in which the Polish GDP will decrease by 0.5% YoY in Q2 vs. a 2.0% increase in Q1.
Today's data on industrial production in February are neutral for PLN and Polish bond yields.