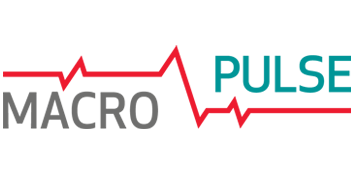 Inflation is increasingly closer tothe target
In accordance with the GUS data, CPI inflation dropped to2.9% in May vs.3.4% YoY inApril, runningin line with the GUS flash estimate and belowour forecast(3.0%).The mainfactor behind lowerinflation in May werelower dynamics of the prices of food and non-alcoholic beverages (6.2% YoY vs. 7.4% in April). Lower inflation rate in this category resulted from lower dynamics of the prices of vegetables and pork and poultry meat due to last year's high base effects andtolower external and internal demandcaused bythe COVID-9 pandemic (the effect of a slump in the sales of services in the category "restaurants and hotels" in Poland and abroad). Lower inflation in May resulted also from lower dynamics of fuel prices (-23.4% YoY in May vs. -18.8% in April)due to the collapseof global oil prices. On the other hand, an increase was recorded in core inflation (excludingthe prices of food, non-alcoholic beverages and energy)which in accordance withour estimates rose to 3.7-3.8% YoY vs. 3.6% in April.
COVID-19 pandemic boostedtheprices of services and core inflation
Especially noteworthy in the structure of core inflation is asurge in the prices of hairdressing, beauty treatment and personal care services (11.4% YoY vs. 7.3% in April), personal hygiene articles and cosmetics (2.5% vs. 1.2%), medical services (8.8% vs. 6.3%), and dental services (14.3% vs. 6.2%). In our view, the significant acceleration in the price growth in these categories, conducive to higher core inflation, resulted from a sharp increase in the demand forpersonal protection equipment(PPE)and personal hygienearticleswhich was conduciveto an increase in their prices and to higher costs of providing the aforementioned services. In addition,higher prices of these services resulted from the effect of postponed demand which surged in May due to the lifting of the earlier introduced restrictions andto thegradual increase inhouseholds'mobility. We expect that in subsequent months, due to the normalization ofthedemand for the aforementioned services and increase in supply of PPE and personal hygiene articles, the annual dynamics of the prices of these services will decrease.
Inflation will decreasein subsequent months
We expect that subsequent months will bringafurther decrease in inflation. It will result from lowerdynamics offoodprices and from lower core inflation.We expect that in June inflation will decrease to 2.7-2.8% YoY. This signals a downside risk to our forecast of inflation in December 2020 (3.1%). The factor behind higher inflation in H2 2020 will be the expected by us sharp increase in the annual dynamics of fuel prices.
Today'sdataon inflation in May are neutral forPLN andbondyields, we believe.