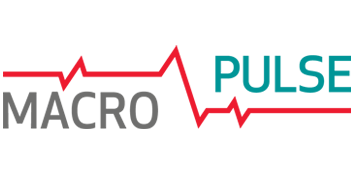 Retail sales below expectations
In accordance with the Polish Central Statistical Office's (GUS) data that have been released today, retail sales in enterprises employing more than 9 people increased in current prices by 6.0% YoY in August vs. a 7.4% increase in July, running below our forecast (6.3% YoY) and the market consensus (6.5%). The sales dynamics in constant prices decreased to 4.4% in August vs. 5.7% in July.
Statistical effects lowered retail sales
The deceleration in retail sales between July and August resulted from the statistical effect in the form of an unfavourable difference in the number of working days (in July the number of working days was 1 day higher from 2018 while in August 2019 it was lower by 1 day than the year before). An important factor conducive to lower retail sales dynamics were also the last year's high base effects in the categories "food" and "furniture, radio, tv and household equipment". Noteworthy is also a sharp decline in real sales dynamics in the category "motor vehicles, motorcycles, parts" (3.0% YoY in August vs. 7.3% in July). It has been signaled earlier by the ACEA (European Automobile Manufacturers' Association) data, in which the registration of new vehicles in Poland dropped by 15.2% YoY in August. Conducive to higher sales in the coming months will be car purchases by persons trying to make the purchase before the possible rise in car prices due to higher emission standards to be introduced since January 2020.
Good consumer sentiment supports retail sales
August recorded a decline in the 6-month moving average for the annual real sales dynamics in the categories "furniture, radio, tv and household equipment" and "sales in non-specialized stores", being an indicator of the strength of consumer demand. We believe that this decline is temporary and the sales growth rate will stabilize in the coming months at a high level, supported by social transfers (the extended 500+ scheme in particular). This view is supported by the continuously good consumer sentiment. The current consumer confidence index and the indicator reflecting the propensity to make major purchases have reached record high levels in September (see MACROpulse of 18/9/2019).
Consumption growth to accelerate in Q3
Today's data on retail sales do not alter our forecast assuming the acceleration of consumption growth in Q3 (4.6% YoY vs. 4.4% in Q2). At the same time, they are neutral for PLN and the prices of the Polish debt.