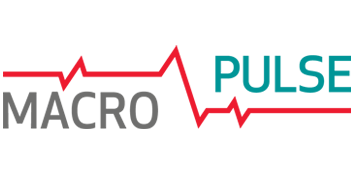 Slight slowdown of wage growth
According to the GUS data published today, the nominal wage dynamics in the sector of enterprises employing more than 9 persons fell to 7.2% YoY in July from 7.5% in June, running below our forecast (7.8%) and market consensus (7.6%). Real, adjusted for the changes in prices, corporate wages increased by 5.1% YoY in July vs. 5.5% in June.
In our view, the main factor behind the decline in wage growth in July this year were the variable components of remuneration paid out in mining. On the other hand, wage growth was supported by statistical effects related to a favourable difference in the number of working days, which boosted the wage growth of employees doing piecework.
The July data is in line with our scenario, according to which the annual wage growth will stand in the range between 7% and 8% in the subsequent months, supported by moderate wage pressure in a number of industries. The results of the NBP business survey ("NBP Quick Monitoring", July 2018) confirm this assessment. They indicate a decrease in wage pressure, which signals a low probability of an explosion in wage growth in the subsequent quarters.
Base effects hampered employment growth
According to the GUS data, corporate sector employment increased by 9.1k MoM in July vs an increase of 11.8k in June. Consequently, the annual employment dynamics fell to 3.5% YoY in July vs. 3.7% in June. Conducive to the decline in employment growth in July was the high last-year base effect - in 2017 the highest monthly employment growth in July was recorded (20.6k MoM).
Today's data support our scenario of a gradual decline in employment growth in the coming quarters. This trend was also signaled by the above-mentioned "NBP Quick Monitoring", where the expected employment indicator is published. The index decreased in the last two quarters, after growing continuously since the beginning of 2017.
Will the private consumption growth slow down?
We estimate that the real wage fund growth rate (employment times average wages) in corporate sector decreased to 8.7% YoY in July vs. 9.4% in June and 9.5% in Q2. The slowdown in the real wage fund growth signals a downside risk for our forecast of private consumption growth stabilization at the level of 4.6% in Q3.
Today's data on corporate wages and employment are neutral for PLN and yields on Polish bonds, we believe.