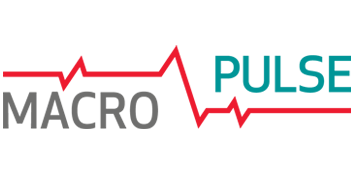 Industrial production below expectations
In accordance with GUS data, dynamics of sold production of industry in enterprises employing more than 9 people dropped to 1.8% YoY in March vs. 7.4% in February, running below our forecast (4.4%) and the market consensus (2.9%). Seasonally-adjusted industrial production decreased by 0.3% MoM in March.
Calendar effects and weaker external demand hampered production growth
The main factor behind the decrease in industrial production dynamics between February and March was an unfavourable difference in the number of working days. In March 2018 the number of working days was one day lower than in 2017 while in February 2018 it was the same as the year before. Especially noteworthy is the fact that the decline in industrial production, as compared to March 2017, was recorded in 16 segments, including branches with a large percentage of exports in sales – "computers, electronic and optical products" (down by 7.8% YoY in March), "machinery and equipment" (-5.0% YoY), and "pharmaceuticals" (-24.2% YoY).
The slowdown of production in the export branches is most likely the result of the slight deterioration in the German economy observed since January 2018 and reflected i.a. by decreasing dynamics of German exports in YoY terms and lower PMI for manufacturing. Considering that the manufacturing PMI sub-indices concerning new total orders and new export orders (which are leading indicators for the growth rate of manufacturing activity) also recorded a decline, we believe that the slowdown in the German industry may continue for several more months. Unfavourable tendencies in Germany were also signaled by ZEW index which in April hit the lowest level since November 2012. Lower economic activity of our major trade partner will have a negative impact on the growth rate of Polish exports and industrial production.
Temporary slowdown in construction-assembly production
According to GUS data, the construction-assembly production growth dropped to 16.2% YoY in March vs. 31.4% in February. Conducive to slower production growth rate were the above-mentioned unfavourable calendar effects. The construction-assembly production growth was also hampered by high base effects from the year before (in March 2017 seasonally-adjusted production rose by 9.8% MoM). Seasonally-adjusted construction-assembly production dropped by 0.4% MoM in March 2018.
In the production structure especially surprising is a decrease in the year-on-year production (down by 3.0% vs. a 31.2% increase in February) in the category "specialized construction activities". On the other hand, the remaining two construction categories recorded a high production growth rate – "civil engineering" (34.9% YoY) and "construction of buildings" (17.7%). Considering the nature of works in the first of these three categories (i.a. works related to construction site preparation and finishing works) which are largely dependent on the activity in the other two segments, we believe that the decline in the dynamics of this component was temporary. We expect that in subsequent months the production will stay within upward trend, supported by growing absorption of EU funds, higher outlays on infrastructure, and further recovery in residential construction.
Did economic growth accelerate in Q1?
In Q1 the average dynamics of industrial production dropped to 5.6% vs. 8.2% in Q4 2017, while the dynamics of construction-assembly production rose to 26.1% vs. 17.1%. The data on production between January and March pose a slight upside risk to our forecast of economic growth in Q1 (4.7% YoY vs. 5.1% in Q4 2017). We will present an updated estimate of GDP dynamics in Q1 after the publication of data on the March retails sales.
In our view, the data published today are slightly negative for PLN and yields on Polish bonds. The negative impact of the March data will be strengthened by the remark of the MPC member, J. Kropiwnicki, who said that motions for interest rate cuts rather than motions for interest rate hikes by the Council are likely to appear in the coming quarters.