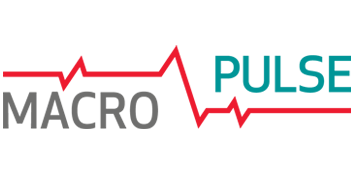 Economic growth rate in 2017 exceeds expectations
In accordance with GUS data published today, GDP in Poland rose by 4.6% in 2017 vs. 2.9% in 2016, which was slightly above our forecast (4.5%) that was in line with the market expectations. The main driver of higher economic growth rate in 2017 was higher contribution of investments (1.0 pp in 2017 vs. -1.6 pp in 2016), associated with higher utilization of EU funds in the financial perspective 2014-2020 and higher contribution of consumption (2.8 pp in 2017 vs. 2.3 pp in 2016) resulting from improvement in the labour market. On the other hand, conducive to a slowdown of economic growth was lower contribution of inventories (0.2 pp in 2017 vs. 1.2 pp in 2016) and a decline in the contribution of net exports (from 0.7 pp to 0.1 pp).
Investments boosted GDP growth in Q4 2017
Based on the data published by GUS, we have estimated that the real GDP growth rate stood at a 5.1% YoY in Q4 2015 vs. 4.9% in Q3. The acceleration in economic growth in Q4 2017 occurred mainly due to an increase in investments dynamics to 11.7-11.9% YoY vs. 3.3% in Q3. In our view, the recovery in investments can be attributed to higher growth in public investments or increase in private investments due to modernization of fixed assets or expansion of production capacity. The acceleration in GDP growth rate in Q4 occurred also due to higher contribution of public consumption (0.9 pp in Q4 vs. 0.3 pp).
On the other hand, conducive to slower economic growth was also lower contribution of inventories (by 1.3 pp) and net exports (by 1.0 pp). We estimate that private consumption dynamics remained unchanged in Q4 vs. Q3 and was equal of 4.8% YoY. However, contribution of private consumption to GDP growth decreased from 2.9 pp in Q3 to 2.4 pp in Q4, due to lower share of private consumption in GDP in Q4 in comparison to Q3. As a result, in Q4 private consumption ceased to be the main engine of economic growth (in favour of investments) for the first time since Q4 2014.
Upside risk to our forecast of economic growth in 2018
The data on economic activity in Q4, in particular sharp acceleration of investments, signal a significant upside risk to our forecast of economic growth in 2018 (3.8%). We will present our latest macroeconomic scenario in the next MACROmap.
Today's better-than-expected data on GDP in 2017 are positive for PLN and negative for the prices of the Polish debt, we believe.