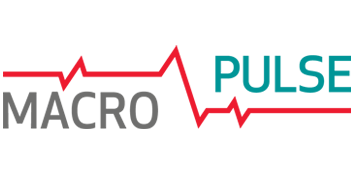 In accordance with GUS data published today, nominal wage dynamics in the sector of enterprises employing more than 9 persons dropped to 6.7% YoY in March from 6.8% in February, running below our forecast (7.0%) and above the market consensus (6.5%). Real, adjusted for the changes in prices, corporate wages rose by 5.3% YoY in March vs. 5.4% in February.
The main factor behind lower annual wage dynamics was the high base effect related to the payment (unusually in March) of the second instalment of the annual bonus, the so-called 14th salary, in Katowicki Holding Węglowy. The unfavourable difference in the number of working days, lowering the wage growth of employees doing piecework, was also negative for the wage growth rate in March. On the other hand, salary increases in KGHM had an opposite impact. In subsequent months we expect a slight increase in the annual wage growth supported by increasing wage pressure in several industries and the abatement of the above-mentioned high base effect. Consequently, in the coming months the annual wage dynamics will stand between 7% and 8%.
Stabilization of employment growth
According to GUS data, corporate sector employment rose by 8.3k MoM in March vs. a 10.4k increase in February. Consequently, the annual employment growth has not changed in March compared to February and amounted to 7.3% YoY. In our view, the employment growth was boosted by gradual acceleration in real wage growth, which supports the return to the labour market of so-far professionally inactive persons, and by growing registered employment of immigrants from Ukraine. Our view is supported by the results of business survey for manufacturing (PMI). From the beginning of 2018 the sub-index concerning employment has stood visibly above the values recorded in H2 2017 and in March it reached the highest value since April 2017.
In subsequent quarters we expect a gradual slowdown of the improvement in the labour market and a moderate reduction of the annual employment growth, both in the corporate sector and in the entire economy. Employment growth will slow down despite the expected by us increase in public and private investments whose potentially positive impact on employment will be limited by the growing difficulties of companies in finding skilled labour.
Consumption accelerated in Q1
We estimate that the real wage growth in the corporate sector rate amounted on the average to 5.3% YoY in Q1 vs. 4.7% in Q4 2017. It supports our forecast of higher private consumption growth rate in Q1 2018 (5.2% YoY vs. 4.9% in Q4 2017).
Today's data on corporate wages and employment are neutral for PLN and bond prices, we believe.