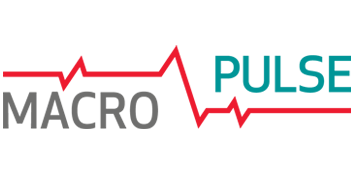 Business sentiment indicator for Polish manufacturing (PMI) rose to 54.2 pts in November vs. 53.4 pts in October, running slightly above our forecast equal to the market expectations (54.0 pts).
Flash PMIs for the Eurozone (including Germany) pointed to improvement in manufacturing (see MACROmap of 27/11/2017). Surprising in this context is the structure of the November PMI for Poland which indicates a slowdown in new export orders growth. The growth of domestic orders was also slower, as reflected by lower sub-index for total new orders.
Despite slower orders growth, the output sub-index rose from 53.4 pts in October to 55.3 pts in November (the highest level since March 2017). At the same time, the surveyed enterprises have for the first time since July 2017 signaled a decrease in production backlogs. Nevertheless, the companies continued to carry out some orders through direct sale of inventories. This is reflected by a decrease in stocks of finished products. The difficulties in meeting high demand have contributed to extending the delivery times to the highest level since December 2010.
Today's business survey results point to continuing supply constraints in Polish manufacturing. The employment sub-index dropped to 50.4 pts in November vs. 51.8 pts in October, running only slightly below the 50.0 pts threshold dividing increase from decrease of employment. In our view, like in the previous months, the increase in employment was limited by growing difficulties of companies in finding skilled labour. These effects are exacerbated by the reduction of retirement age. However, the surveyed companies were optimistic about economic recovery, exports, new products, and new markets. Consequently, they decide to invest in more production capacity which is consistent with the moderate recovery in corporate investments expected by us in subsequent quarters. We will present our medium-term scenario of fixed capital formation in the next MACROmap.
PMI between October and November (53.8 pts) stood at a higher level than in Q3 (52.8 pts). Thus, today's data pose a substantial upside risk to our forecast of GDP growth rate in Q4 (4.2% YoY vs. 4.9% in Q3). We will present our revised medium-term macroeconomic scenario on 11 December 2017.
Today's data are neutral for PLN and yields on Polish bonds.