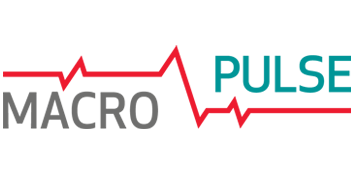 In accordance with GUS data, CPI inflation dropped to 2.0% YoY in March vs. 2.2% in February, running in line with GUS flash estimate and below our forecast (2.1%) and the market consensus (2.2%).
The decline in inflation (by ca. 0.2 pp) resulted mainly from lower dynamics of prices in category "food and non-alcoholic beverages", which dropped to 3.1% YoY in March vs. 3.9% in February. Lower price growth rate in this category resulted i.a. from markedly lower prices of imported vegetables caused by the abatement of the impact of unfavourable weather conditions in the south of Europe. Conducive to decline in inflation (by ca. 0.1 pp) was also lower dynamics of fuel prices, which dropped to 18.1% YoY in March vs. 21.1% in February. Its decrease was due to the abatement of low base effects from the year before and a decline in fuel prices on a monthly basis in March 2017 (-1.3% MoM).
Conducive to higher inflation (up by 0.1 pp) was higher core inflation which, according to our estimates, increased to 0.5% YoY in March vs. 0.3% in February. Its growth was largely due to higher price dynamics in the category "recreation and culture" (1.1% YoY in March vs. -0.7% in February), partly caused by the low base effect from the year before resulting from lower tariffs introduced by cable and satellite TV operators in March 2016 (see MACROpulse of 11/4/2016).
Inflation will stabilize in subsequent months
Today's data support our forecast, in which inflation will stabilize in the coming months at a level of ca. 2.0% YoY. In H2 2017, we expect a decline in inflation due to the high base effect for food and fuel prices. Consequently, we expect that inflation will amount to 1.8% on a yearly average in the whole 2017 and thus will run below the inflation target (2.5%).