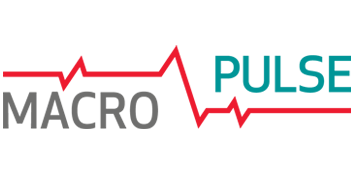 Final data on inflation in line with the flash estimate by GUS
In accordance with the final GUS data, CPI inflation in July has increased to 1.7% YoY vs. 1.5% in June, running in line with the flash estimate by GUS and above our forecast, which was equal to the market consensus (1.6%).
Increase in inflation as a consequence of higher food prices
The increase in inflation (by 0.2 pp) was due to higher dynamics of prices in the category "food and non-alcoholic beverages" (4.4% YoY in July vs. 3.7% in June). Based on the GUS statement, we estimate that higher inflation in this category resulted mainly from higher annual inflation rate in the category "vegetables" caused by low base effects from the year before. Higher annual food price growth was also observed in the category "oils and fats", due to higher butter prices, which according to the FAO data are now record high globally. Conducive to higher food inflation was also an increase in the price dynamics in the category "bread and cereal products", "fruit", and "milk, cheese, eggs". Especially noteworthy are the prices of bread and cereals which, according to GUS data, rose by 0.5% MoM in July, which has been their highest monthly growth in July since 2008. Conducive to rise of prices in this category were growing cereal prices in global markets. This is related to forecasts indicating that their global stocks will shrink this season for the first time in 5 years.
It is not the end of fruit prices growth
Especially noteworthy in the data structure is the decrease in the monthly dynamics of fruit prices. A decrease in prices in this category is seasonal in July, however this year it was weaker than in the last five years (-0.9% MoM in 2017 vs. -2.3% between 2012-2016). This shows that fruit prices continue being impacted by the spring frost. Considering that tree fruits, including apples, were the most affected by unfavourable agrometeorological conditions, we expect fruit price growth to accelerate in subsequent months. Consequently, we forecast that their annual dynamics will reach local maximum at the turn of Q3 and Q4 2017.
Core inflation points to lack of inflationary pressure
Today's data do not alter our forecast, in which in two subsequent quarters average inflation in Poland will run at level of ca. 1.9%-2.0% YoY. According to our estimates, core inflation has not changed in July compared to June and amounted to 0.8% YoY. Low core inflation points to lack of inflationary pressure. This supports our inflation forecast for 2018 (1.4% vs. 2.0% in 2017). High base effects for food prices will be an additional factor reducing price growth. This is in line with our scenario, in which the MPC will leave interest rates unchanged until November 2018.
Today's final data on inflation are neutral for PLN and prices of Polish bonds.