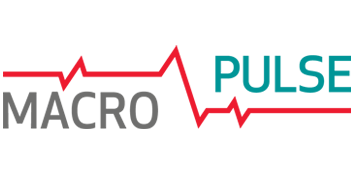 Inflation in line with GUS flash estimate
Data published by the GUS has shown that CPI inflation fell to 13.0% YoY in May from 14.7% in April, running in line with the GUS flash estimate, below the market consensus (13.4%) but above our forecast (12.7%). This means that inflation was running above the upper band for deviations from the NBP's inflation target (3.5% YoY) for 26 months.
Inflation eases in many categories
Inflation ease was seen in all main categories of the inflation basket. Inflation was driven down primarily by a strong drop in prices in the "fuels" category (-9.5% YoY in May vs. -0.1% in April), resulting from a fall in the prices of oil in global markets, the PLN appreciating against the USD over the last couple of months, and last year's high base effects (fuels prices in May 2022 had risen by 5% MoM). Inflation was also driven down by a slower growth in the prices of energy (20.4% YoY in May vs. 23.5% in April), which resulted primarily from a slower growth in the prices of liquid and solid fuels. Furthermore, inflation was driven down by a slower growth in the prices of food and non-alcoholic beverages (18.9% YoY in May vs. 19.7% in April) caused primarily by a slower growth in the prices of dairy products, oil and fats.
Does it mean the inflation pressure is cooling down?
Inflation in May was also driven down by lower core inflation, which we estimate to have fallen from 12.2% YoY in April to 11.5% in May. However, it is worth noting that the drop in core inflation was seen only in some categories. Its drop between April and May was accounted for nearly in full by three categories: transport services, package holidays, and restaurants and hotels. The fact that it is limited to so few categories means that inflation pressure in the economy is still strong, with a limited tendency for dropping.
Inflation follows a downward trend
Today's data combined with the recent appreciation of the PLN is consistent with our forecast in which inflation is to fall gradually in the months to come, and to reach 7.1% YoY in December and 11.8% in 2023 (vs. 14.3% in 2022).
In our opinion, today's final data on inflation is neutral for the PLN and yields on Polish bonds.