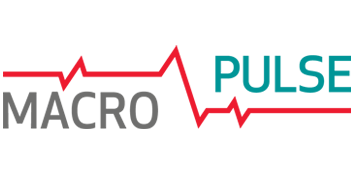 Poland's manufacturing PMI increased to 47.0 pts in May vs. 46.6 pts in April, running above market consensus (45.9 pts) and our forecast (46.0 pts). This means that the index has remained below the 50-point level separating growth from contraction for thirteen consecutive months. An upward contribution towards the index value came from employment, new orders and current output. A downward contribution of delivery times and stock purchases had the opposite impact

.

As regards the data, a slightly slower decline in current output and orders deserves attention. In accordance with the press release, the continuing decline in the number of orders is connected with the cost-cutting pressure at enterprises, excessive inventories that were accumulated by clients, and poorer market conditions in Europe. It was the fifth consecutive month when the export orders figures were falling faster than those for total new orders. In accordance with the PMI report, a foreign demand decline was boosted by the PLN appreciation observed over the last couple of weeks. With new orders dropping in terms of numbers, the enterprises began to reduce their production backlogs (with May 2023 seeing the highest backlog reduction rate since July 2022) as well as their inventories of both final and intermediate goods.

A weak demand was conducive to inflation pressure weakening, which was reflected in a further drop in both input and output prices. It is worth noting that May saw the strongest drop in input prices in the history of the PMI survey (i.e. since mid-1998). The pricing trends seen in the Polish manufacturing sector will be conducive to the gradual inflation drop that we expect to see in Poland.

The future output index went down, but nonetheless, May was the seventh consecutive month to see it run above the 50-point level. This indicates that the enterprises are treating the decline in current output and new orders as transitional. Restructuring processes, including workforce cuts, which were launched by numerous enterprises with the aim of improving their efficiency and reducing energy consumption combined with the moderate slowdown of economic growth in Poland still make the enterprises optimistic about their future operations.

PMI survey results for the Polish manufacturing sector support our "soft landing" scenario for the Polish economy. In that scenario, GDP growth in Poland in 2023 will remain positive despite a significant slowdown, which nonetheless will not be accompanied by a significant unemployment growth. We will present our revised macroeconomic scenario in the next MACROmap.

In our opinion, today's data is slightly positive for the PLN and yields on Polish bonds.