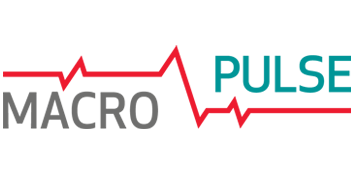 Retail sales return to pre-pandemic levels
In accordance with the Polish Central Statistical Office's (GUS) data released today, nominal retail sales reported by businesses having more than 9 employees went down by 2.7% YoY in February vs. a drop by 6.0% in January, running below the market consensus (-2.5%) and our forecast (-2.0%). Retail sales in constant prices decreased by 3.1% YoY in February vs. a drop by 6.0% in January. Seasonally-adjusted retail sales in constant prices grew by 5.3% MoM. We estimate that seasonally-adjusted retail sales in February 2021 were higher by 0.5% comparing to February 2020, when household expenses were not affected by a strong negative impact of the pandemic yet. Therefore, in February retail sales returned to pre-pandemic levels.
Consumers went shopping as restrictions were eased
The easing of administrative restrictions and reopening of shopping malls facilitating the pursuit of postponed shopping plans were the main factor driving the retail sales growth rate up in February comparing to January. This opinion is supported by a strong acceleration of real sales growth in such categories as "textiles, clothing, footwear" (12.9% YoY in February vs. -40.8% in January) and "newspapers, books, other sales in specialised stores" (9.4% vs. -11.9%). It is also worth noting that real sales growth in the "motor vehicles, motorcycles, parts" category also accelerated (1.0% YoY vs. -5.0%) as previously suggested by an increase in the number of new cars registered. What is more, in February there was a further significant growth in sales in the "furniture, radio, TV and household appliances" category (9.0% YoY vs. 7.1%), which is indicative of continuing strong consumer demand for durable goods. We believe that the retail sales growth is only temporary, taking into consideration its source in some of the categories mentioned above. Furthermore, sales growth in these categories will be strongly limited in the weeks to come by administrative restrictions imposed again by the government, which include partial closure of shopping malls.
Winter froze the activity in the construction sector
In accordance with the data published by the GUS, the construction-assembly production shrank by 16.9% YoY in February vs. a drop by 10.0% in January, running well below the market consensus (-9.5%) and our forecast (-10.0%). We believe that poorer weather conditions (low temperatures and snow cover), which hindered construction works to a greater extent than in January were the main reason why the construction-assembly production decline accelerated in February. This opinion is supported by GUS business survey results which show that the percentage of construction companies that point to weather conditions as a constraint for their operations has increased. However, it is worth noting that the decline in the construction-assembly production growth rate in February comparing to January was limited by partial abatement of the last year's high base effect and the favourable difference in the number of working days (in January 2021 there were two working days less than in January 2020, while for February 2021 the figure was the same as in 2020). Seasonally-adjusted construction-assembly production decreased in February by 7.0% MoM. Consequently, construction-assembly production in February 2021 was by 16.9% lower than in February 2020, which was the last month when the domestic construction sector was not affected strongly by the pandemic.
Construction sector waits for new orders
Construction-assembly production growth rate decline in February affected all categories of the construction: "construction of buildings" (-24.1% YoY in February vs. -14.4% in January), "specialised construction activities" (-13.1% vs. -10.1%) and "civil engineering works" (-11.8% vs. -5.0%). Data on construction-assembly production and its structure are indicative of continuing low activity in the construction, which is primarily caused by a strong decline in companies' investments apart from adverse weather conditions mentioned above. We maintain our opinion, in which reduced activity in the construction will continue until H2 2021, when an increase in companies' investments and acceleration in terms of public investments growth rate will contribute to a significant growth of construction-assembly production. Recovery in housing construction will also boost the activity in the entire construction sector in H2 2021. This opinion is supported by today's data that are indicative of the continuous, strong growth in the number of construction permits over the last couple of months.
More data suggesting downward risk for GDP growth in Q1 2021
Today's much-worse-than expected data on retail sales and construction-assembly production combined with industrial production data (see MACROpulse of 18/03/2021) and the data on employment and average wage in the enterprise sector (see MACROpulse of 17/03/2021) published this week pose a significant downward risk to our GDP growth forecast for Q1 2021 (-1.0% YoY vs. -2.8% in Q4 2020). The third wave of the pandemic (see COVID-19 Dashboard of 15/03/2021) which is currently observed and this week's decision made by the government to impose additional restrictions across the country from 20 March 2021 onwards strongly support our assesment.
Today's data on retail sales and construction-assembly production, which run below the market consensus, is slightly negative for the PLN and the yields on Polish bonds.