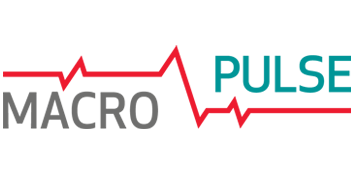 Statistical effects the reason behind a slower growth in wages
In accordance with the GUS data published today, nominal wage growth rate in the sector of companies employing more than 9 employees fell from 9.8% YoY in June to 8.7% YoY in July, running below our forecast (8.9%) but above the market consensus (8.6%). In real terms, after the adjustments made to take into consideration the changes in prices, wages in companies rose by 3.6% YoY in July comparing to a 5.1% growth in June. Wage growth was driven down by an unfavourable difference in terms of the number of business days (in June 2021, their number was the same as in June 2020, while in July 2021, there was one business day less comparing to the previous year). Additionally, last year's strong high base effect also had a negative impact on the growth of wages in July (see MACROpulse of 19/08/2020).
Employment still well below the pre-pandemic levels
Based on the GUS data, employment growth in the enterprise sector went down to 1.8% YoY in July compared to 2.8% in June, which is below our forecast consistent with the market consensus (2.0%). Last year's strong high base effect was the main reason behind a significant decline in the annual employment growth (see MACROpulse of 19/08/2020). In monthly terms, the number of employed in July increased by just 2.4k comparing to 20.8k and 21.6k in June and May, respectively. The employment growth was much less strong comparing to the last couple of months due to the disappearance of the effect of the final stage of economy "unfreezing" launched in the second half of May, which included the opening of sports facilities, restaurants, cultural institutions, and the return of primary and secondary school students to schools. However, it should be noted that even though the number of FTEs has been continuously growing over the last couple of months, the number of employed in July was still lower by 84.2k comparing to the level seen before the outbreak of the pandemic (February 2020).
Wage fund growth slows down strongly
The real wage fund growth rate being the product of employment and average wage in the enterprise sector went down from 8.1% in June and 7.5% in Q2 to 5.4% YoY in July. The decline results from the fading of the last year's low base effects, and it is consistent with our scenario assuming that the consumption dynamics will fall from 12.3% YoY in Q2 to 3.8% in Q3.
Today's data on wages and employment in the enterprise sector are neutral for the PLN and the yields on bonds.