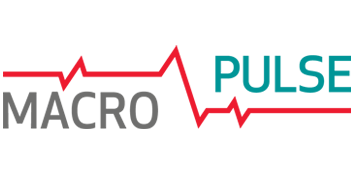 Production data markedly better than expected
In accordance with GUS data, the sold production of industry in enterprises employing more than 9 people increased by 5.4% YoY in November vs. a 1.0% increase in October, running significantly above our forecast (-0.5%) and the market consensus (3.3%). The main reason for the increase in the dynamics of industrial production between October and November was a favourable difference in the number of working days (in October 2020 the number of working days was one day lower from 2019, while in November 2020 it was one day higher than the year before). Seasonally-adjusted industrial production increased by 1.2% MoM in November.
Export branches continue to boost production growth
In November, like in recent months, the main source of industrial production growth was the increase of activity in segments with a significant percentage of export sales in revenues. Relatively high annual industrial production dynamics were recorded i.a. in "electrical equipment" (24.5% YoY in November vs. 17.4% in October), "motor vehicles, trailers and semi-trailers" (14.5% YoY vs. 1.4%), "furniture" (6.3% vs. 5.5%) ,"computers, electronic and optical products" (15.5% YoY vs. 8.2%), "textile products" (20.4% vs. 7.1%), and "rubber and plastic products" (12.0% vs. 4.4%). We estimate that in branches where the percentage of exports in sales exceeds 50%, industrial production rose by 12.5% YoY in November (the fastest growth since November 2017) vs. a 6.7% and 0.6% increase in construction-related and in remaining branches, respectively. The factor behind higher production in the export-oriented branches is the gradual recovery in global trade, signaled earlier by the November business survey results for China and the Eurozone, including Germany. This view is supported by PMI data on business sentiment, pointing to the continuation of the marked increase in export orders in the aforementioned economies in November. The December PMIs released for the Eurozone on Wednesday signal that the marked increase in Polish exports and industrial production will continue into December 2020.
Visible upside risk to our forecast of exports and GDP in Q4
The released today data on industrial production indicate that the manufacturing activity in November was highly resilient to the restrictions imposed in October and extended in November due to the spreading COVID-19 pandemic. Consequently, data on production in November proved to be visibly better than the earlier GUS data on business sentiment would suggest. Today's reading of the November production signals – like yesterday's data on corporate employment – a marked upside risk to our forecast of exports and GDP in Q4 2020 (0.5% YoY and -4.2% YoY, respectively). The decisions taken by the government yesterday on new restrictions between 28/12/2020 and 17/1/2021 (closed shops in shopping malls, closed ski slopes, and strong restrictions in hotel activity) as well as travel restrictions on New Year's Eve and New Year Day are neutral for our forecast of GDP dynamics in Q4 2020 and Q1 2021 (-1.0% YoY). Our macroeconomic scenario for 2021 assumed a "crawling lockdown" in Q1 2021 despite the start of vaccinations against COVID-19 (see MACROmap of 7/12/2020).
Today's better-than-expected data on industrial production in November are slightly positive for PLN and yields on Polish bonds.