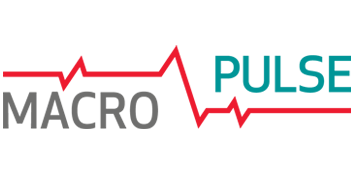 Retail sales visibly below expectations
In accordance with the Polish Central Statistical Office's (GUS) data that have been released today, retail sales in enterprises employing more than 9 people increased in current prices by 5.7% YoY in January vs. a 7.5% increase in December, running slightly below our forecast (5.9%) and visibly below the market consensus (6.6%). The sales dynamics in constant prices decreased to 3.4% in January vs. 5.7% in December.
Wide ranging deceleration of sales growth
The slowdown of retail sales growth in January was wide ranging. It was recorded in at least 7 of their 9 categories. In our view, this was largely due to the statistical effect in the form of an unfavourable difference in the number of working days (in December 2019 the number of working days was 1 day higher from 2018 while in January 2020 it was 1 day lower than the year before). GUS has not published data on retail sales in non-specialized stores. According to GUS statement, it resulted from "lack of information or need to maintain statistical secrecy". It can be expected that more details concerning the failure to publish data in this category will be provided in subsequent weeks.
Especially noteworthy in the data structure is an increasingly stronger decline in the annual food sales in specialized stores. This supports our hypothesis that the sales of food in specialized stores are limited by a sharp cumulative rise in its prices. We believe that this supports food purchases in non-specialized stores (i.a. discount stores and hypermarkets). However, it is currently impossible to verify this hypothesis due to the aforementioned lack of data on sales dynamics in non-specialized stores.
Increasingly weaker consumer sentiment is limiting sales growth
In accordance with GUS data published this week, February saw further deterioration of consumer sentiment. The current consumer confidence index stood in February at the lowest level since December 2018, while the leading consumer confidence index has dropped to the lowest level since April 2017. We believe that one of the reasons for the deterioration of sentiment is the observed in recent months deceleration of the improvement in the labour market (see MACROmap of 10/2/2020). We are of the opinion that the deteriorating consumer sentiment is going to limit retail sales dynamics in subsequent months. The weakening of consumer demand is already visible in the category "furniture, audio-video and household equipment", where retails sales dynamics decreased to 5.8% YoY in January vs. 13.6% in December. Consequently, we see a downside risk to our forecast assuming that the annual consumption dynamics will stabilize in Q1 at the Q4 level (3.4%).
Mild winter supported construction activity
According to GUS data, the construction-assembly production increased by 6.5% YoY in January vs. a 3.3% decline in December, running clearly above the market consensus (-2.1%) and our forecast (-6.1%). The increase in the annual dynamics of construction-assembly production was recorded in all its categories. Seasonally-adjusted construction-assembly production increased by 9.4% MoM vs. a 3.5% decline in December. The construction-assembly production has sharply increased despite the aforementioned statistical effect in the form of an unfavourable difference in the number of working days and the recently observed end of cycle in public investments. Consequently, we believe that this increase is temporary and, to a significant extent, results from the exceptionally mild winter, which supported the conduct of construction works. This view is supported by the results of GUS business surveys, in which the percentage of companies pointing to weather conditions as a barrier to operations in January was record low. High activity in construction is consistent with the yesterday's data on industrial production, which pointed to high output dynamics in the segments responsible for the supply of raw materials and consumables used in construction projects (see MACROpulse of 20/2/2020).
Economic growth will decelerate in Q1
Today's weaker-than-expected data on retail sales and better-than-expected data on construction-assembly production do not alter our forecast in which the dynamics of the Polish GDP will decrease to 3.0% YoY in Q1 vs. 3.1% in Q4. At the same time, we believe that in general data are neutral for PLN and Polish bond yields.