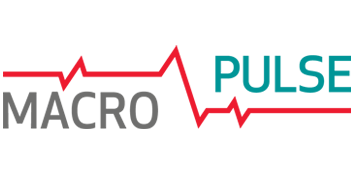 Industrial production growth in line with expectations
In accordance with the Polish Central Statistical Office's (GUS) data, the dynamics of sold production of industry in enterprises employing more than 9 people dropped to 7.7% YoY in May vs. 9.2% in April, running slightly above the market consensus (7.3%) and our forecast (7.2%). Seasonally-adjusted industrial production increased by 0.2% MoM in May. Annual production dynamics was driven down mainly by last year's high base and calendar effect (Easter in the second half of April 2019 as opposed to early April in 2018), which contributed to a strong, temporary increase in dynamics in food and beverages production branches in April 2019.
Polish industry still invulnerable
May was another month with high industry production dynamics in Poland despite recessionary tendencies signalled by the surveys of business climate in the manufacturing sector in Germany. This assessment is supported by high production dynamics in May in branches with a large percentage of exports in sales: "other transport equipment" (36.9% YoY), "electrical equipment" (16.5%), "vehicles, trailers and semi-trailers" (12.6%) and "furniture" (9.0%). We maintain our view that the main reasons behind Polish industry production's resilience against strong deterioration of business climate abroad include a buffer in the form of production backlogs, structural changes consisting in an increase in the share of exports from Poland to Germany seen over the last couple of years, which are connected with Polish industry being highly competitive, and an increase in production for the domestic market (see MACROmap of 6 May 2019). In May, similarly to the previous months, industrial output was supported by continued high activity of industries delivering raw materials and materials used in construction projects: "rubber and plastic products" (9.8% YoY) and "metal products" (10.7%), which was related to the ongoing recovery in the Polish construction industry. We expect that due to the expected slowdown in public investment in the coming quarters, the dynamics of industrial production in sectors related to construction will gradually decrease (see MACROmap of 17 June 2019).
Data on production support the GDP forecast
Today's data on May industrial production in Poland are consistent with our forecast for GDP growth in Q2 2019 (5.0% YoY) and in the entire 2019 (4.7%). Another factor supporting our forecast are the survey data on the business conditions in Germany and in the Eurozone (PMI) published today. They indicate a weakening of recessionary tendencies in manufacturing sector in countries that are Poland's main trading partners. The PMI survey will be discussed in greater detail in the nearest MACROmap.
Data on industrial production in May is neutral for the PLN exchange rate and bond yields.