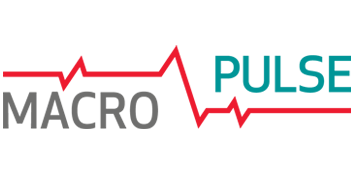 Final GDP data above flash estimate
In accordance with the GUS data published today, GDP growth rate stood at 4.7% YoY in Q1 vs. 4.9% in Q4 2018, running above the flash estimate that was released earlier (4.6%). Seasonally-adjusted GDP rose by 1.5% QoQ in Q1 vs. a 0.5% increase in Q4.
Foreign trade and total consumption support GDP growth
The main factor boosting economic growth was a higher contribution of net exports (0.7 pp in Q1 vs. 0.3 pp in Q4). Its increase resulted from the fact that in Q1 the slowdown of imports was stronger than the slowdown of exports, as signaled earlier by GUS and NBP data on foreign trade in March. Contrary to our expectations, private consumption slowed down in Q1 (down to 3.9% YoY from 4.2% in Q4). However, it was limited by statistical effects (the shift of the timing of Easter). With the abatement of this effect private consumption will significantly accelerate in Q2. It will also be supported by strong labour market, record optimism of households, and higher earnings resulting from the payment of social transfers. Conducive to higher economic growth was also higher contribution of public consumption (up by 0.2 pp) resulting i.a. from pay increases for public sector employees.
A recovery in investments is finally in sight
Investments have slowed down economic growth. Their dynamics rose to 12.6% YoY vs. 8.2% YoY in Q4 but, due to lower weights of fixed capital formation in GDP between Q4 and Q1, their contribution to GDP has decreased by 0.3 pp. We believe that the acceleration in investment outlays resulted mainly from higher corporate investments. This view is supported by a sharp increase in the dynamics of investments of companies employing at least 50 persons in Q1 (see MACROpulse of 23/5/2019). Based on the data on construction-assembly production for the January-March period, public investment dynamics may be expected to have decreased in Q1 (the end of the investment peak due to municipal elections). In the next MACROmap we will discuss tendencies in corporate investments at greater length.
Inventories as the main impediment to growth?
The main factor limiting GDP growth in Q1 was a lower contribution of inventories (-1.1 pp vs. -0.3 pp). However, this is not a signal of any negative trends but only the result of statistical effects (increased base from the year before). It should be emphasized that the increase in inventories in Q1 2018 (PLN 16.2bn) has been the highest since at least 2002. According to business survey results, manufacturing companies were increasing inventories in Q1, which shows that they were still optimistic at the time about the future business climate.
Upside risk to our forecast of GDP growth in 2019
Today's reading signals a significant upside risk to our forecast of GDP growth in the whole 2019 (4.3%). The economic growth in subsequent quarters will be boosted by further recovery in investments and a fast private consumption growth supported by payments of social transfers. We will present our revised macroeconomic scenario on 10 June.
Today's data on GDP are slightly positive for PLN and yields on Polish bonds.