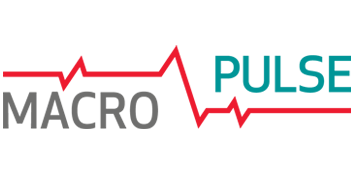 In accordance with GUS data published today, nominal wage dynamics in the sector of enterprises employing more than 9 persons dropped to 6.8% YoY in February from 7.3% in January, running below our forecast consistent with the market consensus (7.3%). Real, adjusted for the changes in prices, corporate wages rose by 5.4% YoY in February vs. 5.3% in January.
Like in previous months, conducive to higher annual wage dynamics was a growing wage pressure related to the improvement in the labour market. The abatement of the January effect of the variable components of remuneration paid out mainly in manufacturing had an opposite impact. The high base effects in the category "electricity, gas, steam and hot water supply" had a negative impact on wage growth (in February 2017, wages in this category rose by 16.2% MoM).
In subsequent quarters we expect a slight increase in the annual wage growth supported by pay rises announced in mining and growing wage pressure in several industries. Consequently, in the coming months the annual wage dynamics will stand between 7% and 8%.
Increase in employment is slowing down
According to GUS data, corporate sector employment rose by 10.4k MoM in February vs. a 121.8k increase in January. The sharp increase in employment in January is typical for this month (the effect of sample review – see MACROpulse of 16/2/2018) and should not be treated as a point of reference for the February data. Consequently, the annual employment growth dropped to 3.7% YoY in February vs. 3.8% in January. Conducive to lower annual wage growth rate were the high base effects from the year before (in February 2017 the number of jobs in the corporate sector rose by 16.5k MoM). In addition, employment growth in February was limited by unfavourable weather conditions (severe frosts) which did not support increase in employment in construction companies. In terms of average temperature, it has been the coldest February since 2012.
In subsequent quarters we expect a gradual slowdown of the improvement in the labour market and a moderate reduction of the annual employment growth, both in the corporate sector and in the entire economy (see MACROmap of 5/2/2018). Employment growth will slow down despite the expected by us increase in public and private investments whose potentially positive impact on employment will be limited by the growing difficulties of companies in finding skilled labour.
Fast wage growth supported consumption
We estimate that the real wage growth rate amounted to 5.3% YoY in January-February period vs. 4.7% in Q4 2017. Combined with the expected by us acceleration in wage growth in March, it supports our forecast of higher private consumption growth in Q1 2018 (5.2% YoY vs. 4.9% in Q4 2017).
Today's data on corporate wages and employment are neutral for PLN and yields on Polish bonds, we believe.