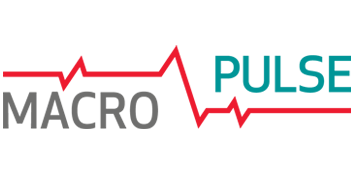 MPC statement unchanged
As we expected, the Monetary Policy Council has left interest rates unchanged today (the reference rate amounts to 1.50%). In the statement after the meeting, the Council repeated the view that "the current level of interest rates is conducive to keeping the Polish economy on a sustainable growth path and maintaining macroeconomic stability". The MPC also said that "current information point to a favourable outlook for economic activity growth in Poland, despite the expected slowdown in GDP growth in the coming years" and "in line with the available forecasts, inflation will remain close to the target in the monetary policy transmission horizon."
NBP Governor: "all is well"
As we expected, one of the main topics raised at the conference was the surprisingly low growth rate of investments in Q2 (see MACROpulse of 31/8/2018). According to the NBP Governor, A. Glapiński, the level of investments was no reason for concern although, in his opinion, there was increased uncertainty concerning the measuring of corporate investments. He suggested that the currently applied reporting might underestimate the level of investments and that problem was especially visible in leasing. Assessing the economic situation in Poland, the NBP Governor has stated that "all is well" and although the peak of the growth cycle is most likely behind us – the slowdown of economic growth expected in the coming quarters will be weak. In turn, present at the conference MPC member J. Żyżyński said that the "growth rate of investments was low but investments are decent".
The remarks of the NBP Governor have not provided any new information about the expected horizon of stable interest rates. A. Glapiński repeated the view that NBP rates were "highly likely" to remain unchanged until the end of 2019 and their stabilization in 2020 was "probable".
First interest rate hike in March 2020
Today's remarks of A. Glapiński are in line with our scenario, in which NBP interest rates will remain unchanged until the end of 2019 (first hike by 25 bp in March 2020). Current market expectations point to first interest rate hike in Q1 2020. The remarks of the NBP Governor and MPC members are neutral for PLN and bond yields.