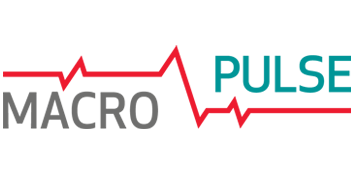 MPC statement with no significant changes
As we expected, the Monetary Policy Council has left interest rates unchanged today (the reference rate amounts to 1.50%). The MPC maintained the view that "given the available data and forecasts, the current level of interest rates is conducive to keeping the Polish economy on the sustainable growth path and maintaining macroeconomic balance". Like in May, the Council indicated in its statement that due to "fading effects of the past increase in global commodity prices, with only a gradual rise in domestic inflationary pressure stemming from improving domestic economic conditions (...) the risk of inflation persistently running above the target in the medium term is limited".
Weak investments raise a slight concern of the Council
Referring to the dynamics of fixed capital formation, the Council pointed out that investments were not growing as fast as it could be expected. The low growth rate is a matter of concern for the NBP Governor. However, he emphasized that investments would "increase rapidly" in subsequent quarters due to higher utilization of EU funds. He maintained his so-far view that the economic growth rate should amount to 4.0% in 2017. The NBP Governor stressed again that he saw no danger in MPC maintaining negative interest rates. Present at the conference Council member Ł. Hardt expressed similar view, though indicating that in his opinion "it would be better if the situation of negative real rates ended in a predictable time horizon". A. Glapiński repeated the view presented earlier that interest rates were likely to remain unchanged until the end of 2018.
Rate hikes no sooner than towards the end of 2018
The above-quoted remarks of Council members indicate that MPC bias in monetary policy has not substantially changed compared to the one presented after the May meeting. At the same time they support our forecast of NBP rates. We expect that inflation will not substantially change in Q2 compared to the average price dynamics recorded between January and May (2.0% YoY). We believe that the NBP macroeconomic projection to be published in July 2017 will be in line with our scenario. Main risks to our forecast are oil price fluctuations. We expect that in the conditions of inflation staying significantly below the target, the MPC will leave interest unchanged until November 2018.
In our view, the statement after the MPC meeting and remarks of the NBP Governor are neutral for PLN and bond yields