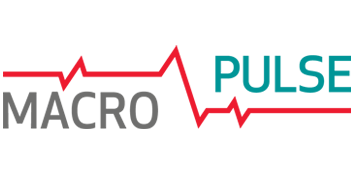 The MPC statement without any significant changes
As we expected, the Monetary Policy Council has left interest rates unchanged today (the reference rate amounts to 1.50%). The MPC maintained the view that "given the available data and forecasts, the current level of interest rates is conducive to keeping the Polish economy on the sustainable growth path and maintaining macroeconomic balance". The Council indicated in its statement that in the following quarters inflation would remain moderate. In its view, this will result from moderate price growth in the external environment of the Polish economy, accompanied by a gradual rise in domestic inflationary pressure stemming from improving domestic economic conditions. Consequently, in the Council's opinion "the risk of inflation persistently running above the target in the medium term is limited".
The MPC expects slightly higher inflation
At the conference after the meeting, the NBP Governor, A. Glapiński, repeated the view presented earlier that NBP interest rates would most probably not change until the end of 2018. In his view, the increase in inflation recorded in August was temporary and in subsequent months inflation would decrease (to ca. 1.5%). A more hawkish view was taken by present at the conference G. Ancyparowicz who cannot imagine "a need for revising the monetary policy in the next three or maybe four quarters". This language signals that she may move for a rate hike as soon as in mid-2018. Present at the conference Council member R. Sura does not observe a strong inflationary pressure. He believes that wage growth in the corporate sector is likely to slow down in the coming months compared to the dynamics recorded in August. According to A. Glapiński, the inflation forecast in the November projection will be revised "slightly upwards" compared to the path presented in the July report. Referring to macroeconomic conditions, the NBP Governor stated that Poland was in an "excellent situation".
Status quo in monetary policy
The above-quoted remarks of Council members indicate that MPC bias in monetary policy has not substantially changed compared to the one presented after the September meeting. At the same time, they support our forecast of NBP rates, in which, given a moderate wage pressure and inflation staying below target, the MPC will leave interest rates unchanged until November 2018.
In our view, the statement after the MPC meeting and remarks of the NBP Governor are neutral for PLN and bond yields.