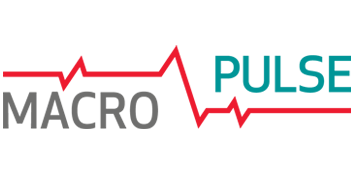 Business sentiment in Polish manufacturing (PMI) rose to 54.8 pts in January from 54.3 pts in December, running markedly above our forecast (53.7 pts) and the market consensus (54.0 pts). The improvement of sentiment recorded in January in Polish manufacturing was wide ranging – it resulted from an increase in contributions of four of the five sub-indices (concerning new orders, output, stocks of purchases, and suppliers' delivery times).
Especially noteworthy in the data structure is the sharp increase in the output sub-index from 56.9 pts in December 2016 to 58.2 pts in January (the highest level since February 2014). The acceleration in production resulted from stronger inflow of orders, including in particular increased foreign demand (the highest level of the new export orders sub-index since February 2014). The business survey results support our forecast of increase in industrial production growth in January (7.6% YoY vs. 2.3% in December).
The acceleration in production has contributed to intensified purchasing activity of enterprises – stocks of good purchased rose in January 2017 at the highest pace since July 1998. We believe that the marked increase in stocks of materials, given a simultaneous strong inflow of new orders and only a slight decrease in production backlog, is an optimistic signal for the future business climate in Polish manufacturing. This view is also confirmed by the new (released today for the first time) future output index, which in January hit the highest level since April 2016. The companies attributed the improvement of their expectations concerning future output to i.a. investments in production capacity.
In addition, the improvement in manufacturing had a wide geographic scope – in January, high PMIs were recorded not only for Poland but also for Czech Republic, Hungary, Germany, and the Eurozone. The business survey results support our scenario, in which subsequent quarters will see a recovery in global trade. We believe that it will contribute to acceleration in Polish exports (see MACROmap of 30/1/2017). The value of Polish PMI in January stood above the average level from Q4 2016 (52.1 pts). Thus, today's data pose an upside risk to our forecast of stabilization of GDP growth in Q1 at the level from Q4 2016 (2.6% YoY). We will present our latest macroeconomic scenario in the next MACROmap.
Today's better-than-expected data on the January PMI for Polish manufacturing are slightly positive for PLN and yields on Polish bonds.