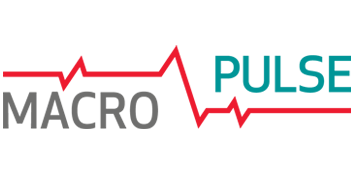 Statistical effects boosted industrial production growth
In accordance with GUS data, dynamics of sold production of industry in enterprises employing more than 9 people rose to 12.3% YoY in October vs. 4.3% in September, which was markedly above the market consensus (10.4%) and our forecast (10.5%). At the same time it has been the highest annual growth of industrial production since August 2010. Seasonally-adjusted industrial production increased by1.7% MoM in October.
The main reason for the sharp increase in industrial production dynamics between September and October was a favourable difference in the number of working days (in October 2017 the number of working days was higher by 1 day than in 2016 while in September 2017 it was 1 day lower than the year before).
The increase in industrial production dynamics was also due to a faster production growth in the category "mining and quarrying", related to i.a. low base effects from the year before in this category. We estimate that it increased annual industrial production dynamics by ca. 0.8 pp.
Like in previous months, we saw a relatively fast increase in output both in segments with a considerable share of exports in sales ("machinery and equipment" (23.8% YoY in October), "textiles" (21.9%), and "electrical equipment" (14.8%), and in segments connected with the construction sector ("metals" (21.7% YoY), "metal products" (19.3%), "other non-metallic mineral products" (14.9%) and "rubber and plastic products" (16.6%)).
Temporary slowdown of activity in construction
According to GUS data, the construction-assembly production growth rose to 20.3% YoY in October vs. 15.5% in September. Conducive to its increase were the above-mentioned favourable calendar effects. Seasonally-adjusted construction-assembly production dropped month-on-month by 1.0%. This has been its third consecutive month of MoM decline.
We maintain our view that the decrease in the month-on-month seasonally-adjusted construction-assembly production is temporary and in the coming months production will again follow an upward trend, boosted by growing absorption of EU funds, higher public outlays on infrastructure and continuing recovery in residential construction. Taking into account the results of our analyses presented in MACROmaps between 23/10/2017 and 13/11/2017, we expect that the recovery in construction will peak at the turn of 2018 and 2019.
Changed timing of shopping for autumn and winter clothes weakened retail sales
In accordance with the GUS data released today, nominal dynamics of retail sales in enterprises employing more than 9 people decreased to 8.0% YoY in October vs. 8.6% in September, running below our forecast (8.5%) and the market consensus (8.2%). Real retail sales growth dropped to 7.1% YoY in October vs. 7.5% in September. The deceleration in sales growth was largely due to changed timing of the seasonal increase in purchases of clothing and footwear from the autumn and winter collection, which occurred in September instead of October. It was earlier this year due to exceptionally cold September (see MACROpulse of 18/10/2017). We expect that in the coming months the annual sales dynamics will gradually decrease due to last year's high base effect related to the disbursement of funds under the Family 500+ scheme. Retails sales in Q4 will be supported by the reduction of the retirement age (see MACROmap of 11/9/2017).
The October data on industrial production, construction-assembly production, and retail sales pose an upside risk to our forecast of GDP growth rate in Q4 (4.2% YoY vs. 4.5% in Q2).
The data released today are slightly positive for PLN and yields on Polish bonds, we believe.