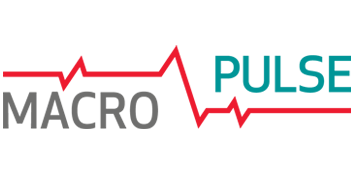 Minimum wage increase boosted the wage growth
In accordance with GUS data published today, nominal wage dynamics in the sector of enterprises employing more than 9 persons rose to 4.3% YoY in January vs. 2.7% in December 2016, running above our forecast equal to the market consensus (4.0%). Real, price-adjusted corporate wages increased by 2.4% YoY in January vs. 1.8% in December 2016.
In our opinion, the significantly higher nominal wage dynamics in January was the effect of a combination of a few factors. Conducive to increase in corporate wage dynamics was the abatement of the effect of changed timing of annual bonuses paid in the section "coal mining and quarrying" (see MACROpulse of 18/1/2017). Another reason for the acceleration in the wage growth rate was a bigger than last year increase in minimum wage (in 2016 it was increased from 1750 PLN to 1850 PLN – up by 5.7%, whereas in 2017 it was set at a level of 2000 PLN – up by 8.1%). On the other hand, the increase in nominal wage dynamics was probably limited by the review of the sample of enterprises performed by GUS in January (see below). We can expect that average wage in small businesses was lower than in companies employing at least 10 persons and that is why their inclusion into the sample lowered the average corporate wage.
Sample review increased employment
According to GUS data, the dynamics of corporate sector employment amounted to 4.5% YoY in January vs. 3.1% in December, which was significantly above our forecast (2.9%) and the market consensus (2.8%). On a monthly basis, employment increased by 160.8k. The sharp monthly employment growth was caused by the annual review of data on employment in microenterprises (employing no more than 9 persons). Companies, where employment exceeded 9 persons last year, were added to the class of units employing at least 10 persons. The scale of the review in January 2017 was the biggest in history, as it fully reflected the effects of amendment to the social security regulations implemented at the begging of 2016. It imposed the obligation of paying social security contributions against contracts of mandate. This made some contracts of mandate less competitive for the employers compared to employment contracts (they are now taxed to a greater extent) which may have led to a transformation of some temporary contracts to contracts of employment. Enterprise sector employment statistics cover only persons employed under employment contracts.
Consumption will slow down in Q1
We estimate that the growth rate of the real wage fund (employment times average remuneration) in enterprises amounted to 7.1% YoY in January vs. 4.9% YoY in December 2016 and 6.4% in Q4 2016. Due to the said review of data on employment in microenterprises, the data on real wage fund dynamics in December 2016 and January 2017 are not fully comparable. A fuller assessment of trends concerning the real wage fund will be possible in March after the release of the February data on employment and wages. However, the fall of real wages resulting from higher inflation supports our forecast of lower private consumption in Q1 2017 (3.6% YoY vs. 4.0% in Q4 2016).
In the coming months, we expect only a slight acceleration in the nominal wage growth rate. Taking into consideration the moderate wage pressure from employees, we estimate the probability of secondary wage effects caused by increase in inflation (so-called second-round effects) as low. We believe that in subsequent quarters wage growth will run at a level slightly above 4% YoY. In the next MACROmap we will present a detailed analysis regarding wage prospects.
Today's better-than-expected data from the labour market are, in our opinion, slightly positive for PLN and yields on Polish bonds.