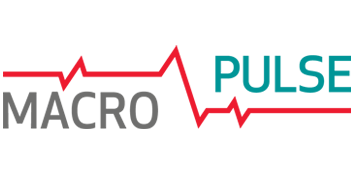 MPC statement unchanged
As we expected, the Monetary Policy Council has left interest rates unchanged today (the reference rate amounts to 1.50%). The MPC maintained the view that "given the available data and forecasts, the current level of interest rates is conducive to keeping the Polish economy on the sustainable growth path and maintaining macroeconomic balance". Like in March, the Council indicated in its statement that due to "fading effects of the past increase in global commodity prices, with only a gradual rise in domestic inflationary pressure stemming from improving domestic economic conditions (...) the risk of inflation persistently running above the target in the medium term is limited".
Boring monetary policy
During the press conference the NBP Governor Adam Glapiński informed that the decline in inflation recorded in March supports the scenario of a relative stabilization of inflation in the coming months. Present at the conference, MPC member R. Sura expressed a similar opinion saying that in his view inflation would not exceed 2% as at the end of 2017. The NBP Governor indicated that the PLN strengthening observed in recent weeks was anti-inflationary. He repeated his view from the month before that interest rates were likely to stay unchanged until the end of 2018. He once more emphasized that he "sees no risk" in MPC maintaining negative real interest rates. A. Glapiński indicated that Brexit would have little impact on the Polish economy. Present at the conference MPC member J. Kropiwnicki also shared this opinion. The aforementioned remarks of the MPC members indicate that the MPC bias in monetary policy has not substantially changed compared to the one presented after the March meeting.
Rate hikes no sooner than towards the end of 2018
Today's remarks of A. Glapiński support our forecast of NBP rates. We expect that inflation will reach the local maximum in Q1 2017 and will gradually decrease in subsequent quarters to reach 1.7% in Q4.We forecast that on a yearly average in the whole 2017 inflation will run at 1.8% YoY and will decrease to 1.5% in 2018. We expect that in the conditions of inflation staying significantly below the target, the MPC will leave interest unchanged until November 2018. We believe that the NBP inflation projection to be released in November 2018 will indicate increased probability of inflation exceeding the target in 2019, making the Council members increase interest rates to 1.75%.
In our view, the MPC statement and remarks of the NBP Governor are neutral for PLN and bond yields.