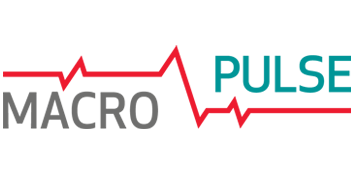 In accordance with GUS data published today, nominal wage dynamics in the sector of enterprises employing more than 9 persons dropped to 3.6% YoY in October vs. 3.9% in September, running below our forecast (4.3%) equal to the market consensus. In real terms, price-adjusted corporate wages rose by 3.8% YoY in October (lowest rate of growth since December 2015) vs. 4.5% in September.
The decline in nominal wage dynamics recorded in October was the fourth in the row and came as a big surprise given the phase of economic cycle of the Polish economy. The number of job offers is high as compared with number of unemployed persons (according to our estimates this relation in September was at the second-highest level in the history of the series) and, therefore, one should expect a moderate upward trend for wage dynamics. Detailed data on wage growth in particular branches of the enterprise sector will be published at the end of November and they will allow for a more comprehensive assessment of the factors behind the slowdown in wage growth.
Local maximum for employment growth is behind us
According to GUS data, corporate employment rose by 7.6k MoM in October vs. a 10.8k increase in September. In effect, the annual employment dynamics fell to 3.1% YoY in October vs. 3.2% in September. We maintain the view that employment dynamics reached the local maximum in Q3 and we expect that from Q4, the annual employment growth rate will start to gradually decrease as enterprises face large difficulties in finding skilled labour. Gradual slowdown in employment growth will be in line with our scenario assuming that Polish labour market will achieve equilibrium in 2017.
Recovery in the labour market continues
October data on employment and wages in the enterprise sector confirm that recovery in the labour market continues. Despite the employment slowdown its growth rate remains moderately high. Decrease in wage dynamics is most likely temporary as the share of companies covered by the NBP survey pointing to an increase in wage pressure has risen from 10.2% in July to 13.0% in October. We estimate that the real wage fund growth (employment times average wages) in enterprises dropped to 7.0% YoY in October vs. 8.6% in Q3. Slowdown in real wage fund growth signals downside risk to our forecast of private consumption dynamics in Q4 2016 (4.0% YoY).
Wage and employment data slightly negative for PLN and bond yields
In our view data on average wages and corporate employment in October are slightly negative for PLN and bond yields.