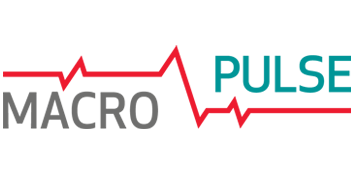 NBP rates unchanged
As we expected, the Monetary Policy Council has left interest rates unchanged today (the reference rate amounts to 1.50%). The bias of the Council's statement has not substantially changed compared to the November statement. The MPC maintained the view that "given the available data and forecasts, the current level of interest rates is conducive to keeping the Polish economy on the sustainable growth path and maintaining macroeconomic balance". In the Council's opinion, the slowdown of economic growth recorded in Poland in Q3 2016 (2.5% YoY vs. 3.1% in Q1) "has been caused mainly by a fall in investment related to temporarily lower absorption of EU funds". In the press release the Council also noted ""uncertainty among enterprises" as a factor containing investments and indicated that GDP growth would stay at a lower level also in Q4 2016.
NBP Governor emphasizes temporary nature of the slowdown
During the press conference, Adam Glapiński expressed the view that the GDP growth will run in Q4 at a lower level than in Q3. In his opinion, GDP growth may be expected to accelerate starting from Q2 2017, as the absorption of EU funds will increase. The NBP Governor informed that MPC members did not discuss interest rate cuts at the December meeting. He maintained the view presented after the November meeting that interest rates were highly likely to stay unchanged in the whole 2017. However, he emphasized that the Council remains in the wait-and-see mode, which means a possibility of the monetary policy parameters being adjusted next year.
Normalization of monetary Policy to start in a year's time
Today's remarks of A. Glapiński support our forecast of NBP rates in 2017 (see MACROmap of 28/11/2016). We maintain our scenario, in which a marked acceleration of economic growth in H2 2017, related to rebound in public and private investments (see MACROmap of 30/11/2016) will be the main argument for the MPC to start normalization of the monetary policy in December 2017 (increase in rates by 25 bp). This scenario is consistent with the decision we expect the ECB will take at the tomorrow's meeting to extend the expanded asset purchase program by 6 months (until September 2017) while leaving the monthly scale of purchase at a level of EUR 80bn. We will present our latest macroeconomic scenario for 2017-2018 in the next MACROmap.
In our view the press release after the MPC meeting and the remarks of the NBP Governor are neutral for PLN and the debt market.